Hours: Monday: 1:00-6:00 | Tues-Wed-Thurs: 10:00-3:00 | Friday-Saturday-Sunday: Closed
Borrow eBooks, AudioBooks, Magazines and more from your library!  Libby, by OverDrive is loved by millions! Get started now, or get Help. 

Other Happenings at your library:
Some Free Resources for Kids
with your free Kansas Library eCard!
Trusted resource for
puzzles and games,
graphic novels, and much more!
Trusted resource for middle schoolers,
about Art, Health, History,
Science, Math and more!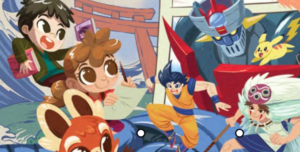 Sign into http://www.kslc.org with your Kansas Library eCard, then click one of the sign up buttons (either the Full Collection or Children's Collection). The collection that you choose upon sign-up will determine which you need to select when logging in.